Accidents in Bicycle Lanes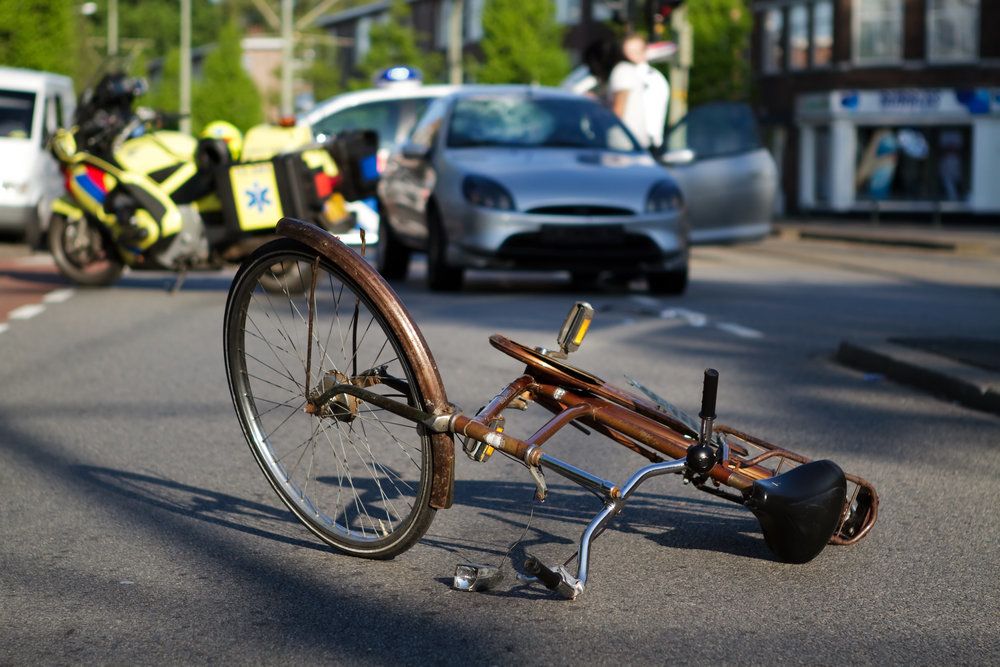 Bicycles are a popular form of recreation as well as an affordable means of transportation. While many roads contain bike lanes to keep bicycles and motor vehicles separate, cyclists are still vulnerable to accident or injury. Bicycle accidents nearly always result in catastrophic personal injuries for cyclists, because they lack ample protection.
When a bicycle accident takes place in a bicycle lane, cyclists are likely to have questions regarding accident liability. Bicycle accident attorneys at the Tawwater Law Firm, PLLC, work with bike accident victims in the Oklahoma City, OK, area to hold liable parties accountable for accident damages.
Types of Bicycle Lane Accidents
Bicycle lanes are designed to separate cyclists from motorist and pedestrian traffic so that they can travel safely along roadways. Unfortunately, bicycle lanes do not always work as intended, and accidents can occur. There are several types of accidents that can take place in a bicycle lane, including:
Bicycle and pedestrian accident
Bicycle and bicycle accident
Bicycle and motor vehicle accident
Dooring accidents (when a parked vehicle opens their door into a cyclist)
While any of these types of accidents can cause damages, the most dangerous are those that take place between a bike and a motor vehicle. Motor vehicles are far larger and heavier than bicycles, and cyclists often have little more than a bike helmet to protect them from the impact on an accident.
Causes of Bicycle Lane Accidents
Bicycle lane accidents can be caused by a number of different factors, such as poor bike lane design, failure to maintain or properly monitor the bike lane, or misuse of the bike lane (by cyclists, motorists, or pedestrians). However, a common cause of bicycle lane accidents is inattentive drivers.
Most bicycle lanes are clearly marked, to make drivers aware that bicyclists may be sharing the road with them. Unfortunately, drivers often fail to check for traffic to ensure that there are no bikes in the bike lane before veering into the bike lane, making a turn, or opening a door.
Bicycle Accident Damages
When a bike lane accident involves a cyclist and a motorist, the cyclist nearly always receives the brunt of accident damages. With little to protect them from the impact of an accident, cyclists are likely to suffer severe or catastrophic injuries. It is not unusual for cyclists to require long-term care and/or rehabilitation to recover from accident damages. Besides the physical effects of a bike accident, injury victims may suffer losses such as:
Medical expenses
Cost of rehabilitation/therapy
Lost wages
Loss of wage earning potential
Pain and suffering
Who Is Liable for Accident Damages?
It is important to determine who is liable for a bike lane accident so that they can be held accountable for accident damages. Our Oklahoma City attorneys examine the details of an accident to establish what caused it and who is at fault. Depending on the circumstances of the accident, liability may fall on another driver or cyclist or the city/municipality who is responsible for designing and maintaining the bike lane.
Contact Our Law Firm
Bicycle accidents can cause substantial physical, emotional, and financial damages. If you have been injured in a bike lane accident and believe that another person or party is at fault, the attorneys at the Tawwater Law Firm can help you explore your right to financial compensation. To schedule a personal consultation with our legal team, send us a message online, or call our Oklahoma City law firm at (405) 607-1400.
Related to This