Causes of Fatal Car Accidents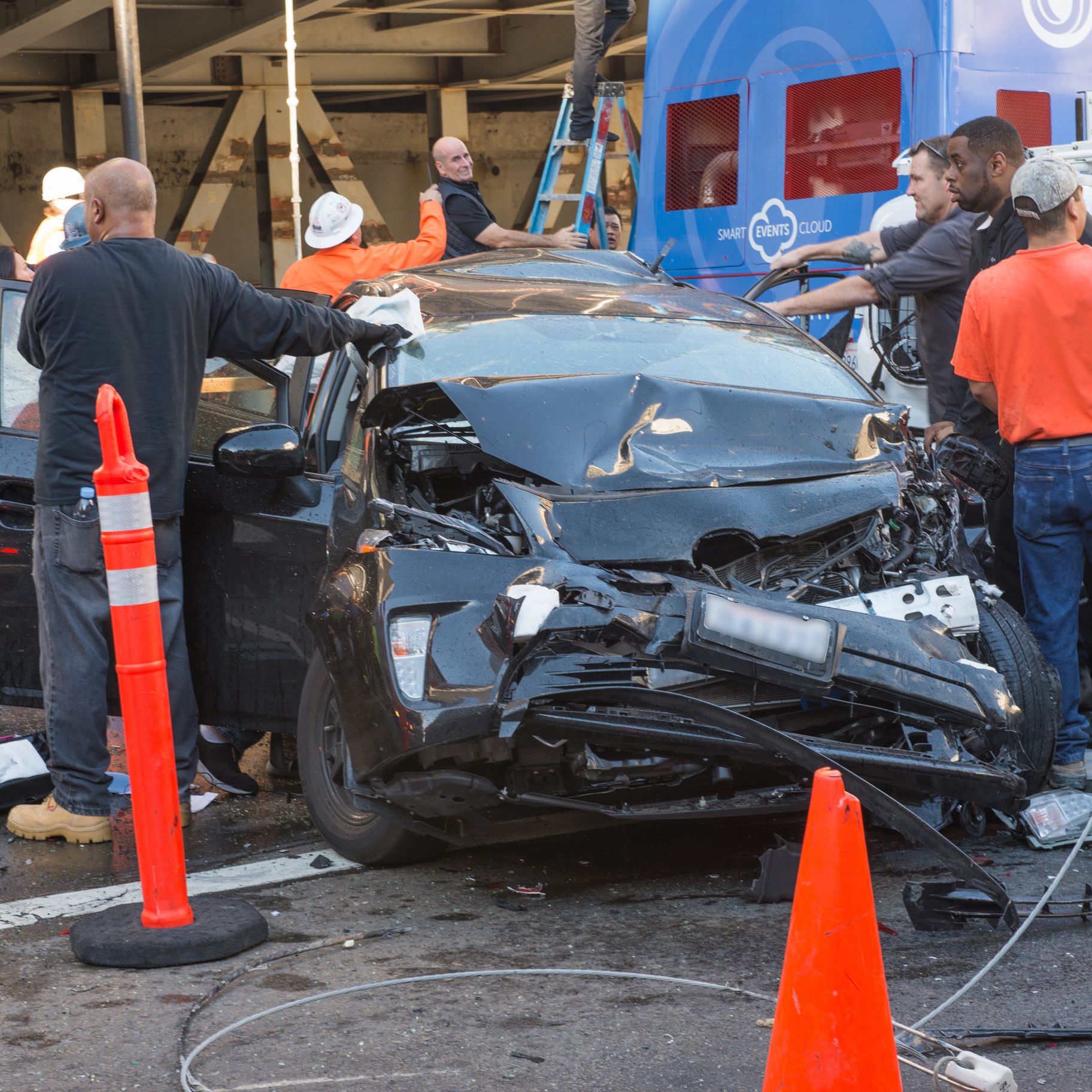 According to numbers compiled by the Insurance Institute for Highway Safety, Highway Loss Data Institute (IIHS HLDI), there were 34,247 fatal auto accidents in the United States in 2017. In Oklahoma, there were 611 fatal collisions that led to 655 fatalities during 2017.
The Oklahoma City, OK auto collision lawyers at Tawwater Law Firm would like to go over a list of some common causes of fatal crashes. If you've lost lost a loved one in a motor vehicle crash, a skilled car accident attorney at our legal office can help you.
Speeding
Speeding is a leading cause of auto collisions each year. When people exceed the speed limit, they run a greater risk of losing control of their vehicle and striking other vehicles, individuals, or objects.
Reckless Driving
Reckless driving refers any behaviors on the road that put motorists and anyone nearby at risk of serious injuries. This could include weaving, cutting others off, and driving too close to other vehicles.
Drunk Driving
If you get behind the wheel after having too many drinks, you're endangering countless lives, including your own. Alcohol impairs your ability to make sound decisions and negatively impacts your coordination and reaction times. Never drink and drive.
Driving Under the Influence of Drugs
The use of illegal drugs and abuse of prescription drugs is treated the same as alcohol in terms of the endangerment of others. You should never get behind the wheel when using any sort of controlled substance.
Driver Fatigue
Driver fatigue involves motorists falling asleep behind the wheel. This is especially common with truckers, taxi drivers, and people who have long hours. Driving while fatigued is just as dangerous as drunk driving.
Texting While Driving
Our Oklahoma City attorneys have noticed more and more auto accidents linked to texting while driving. Whenever you're behind the wheel, your attention should be on the road ahead, not on your phone.
Driver Distraction
There are other causes of driver distraction in addition to texting. Reaching for objects in the vehicle, eating while driving, grooming while driving, and rubbernecking could all contribute to a deadly accident.
Running Red Lights
Many collisions occur in intersections, and often because people run red lights or disobey stop signs. Barreling through an intersection could result in serious broadside crashes that lead to fatal and catastrophic injuries.
Failure to Signal
Using your blinker when turning, changing lanes, and merging can avoid collisions. When people fail to signal, they could contribute to an accident.
Failure to Check Blind Spots
Turning to check your blind spots before changing lanes can avoid major crashes with adjacent vehicles. This is especially important when it comes to checking for motorcyclists and bicyclists not visible in rearview or side mirrors.
Driver Inexperience
Young drivers could be at a disadvantage behind the wheel. Sometimes a little experience makes the difference between panicking and avoiding a crash. Tragically, this lack of experience could prove fatal.
Vehicle Problems
Problems with the vehicle could mean a car is simply unsafe to drive. This could mean anything from defective brakes to faulty steering systems and bad tires. Whatever the case may be, automakers and part manufacturers need to be held accountable.
Poor Weather and Bad Road Conditions
When weather reduces visibility and traction, collisions are more likely. The same is true of tight turns, debris in the road, and problems with roadway maintenance. These environmental factors can exacerbate the above listed causes of fatal crashes.
Learn More About Auto Accident Lawsuits
If you live in Oklahoma City and require legal help following a serious collision, be sure to contact our skilled auto accident lawyers. You can reach Tawwater Law Firm by phone at (405) 673-8021.
Related to This