AN ANESTHESIA MALPRACTICE ATTORNEY CAN FIGHT FOR YOU
Anesthesia errors can cause life-threatening injuries, including brain damage, heart attacks, and even spinal cord damage. The Tawwater Law Firm in Oklahoma City, OK, can help you hold all responsible parties accountable for your resulting injuries while fighting for your restitution. Our attorneys understand the physical, emotional, and financial hardships you are facing and will provide you with the personalized attention your case deserves. If you or someone you loved suffered severe injuries as a result of an anesthesia error, do not hesitate to contact our law office to have an anesthesia malpractice attorney review your legal options.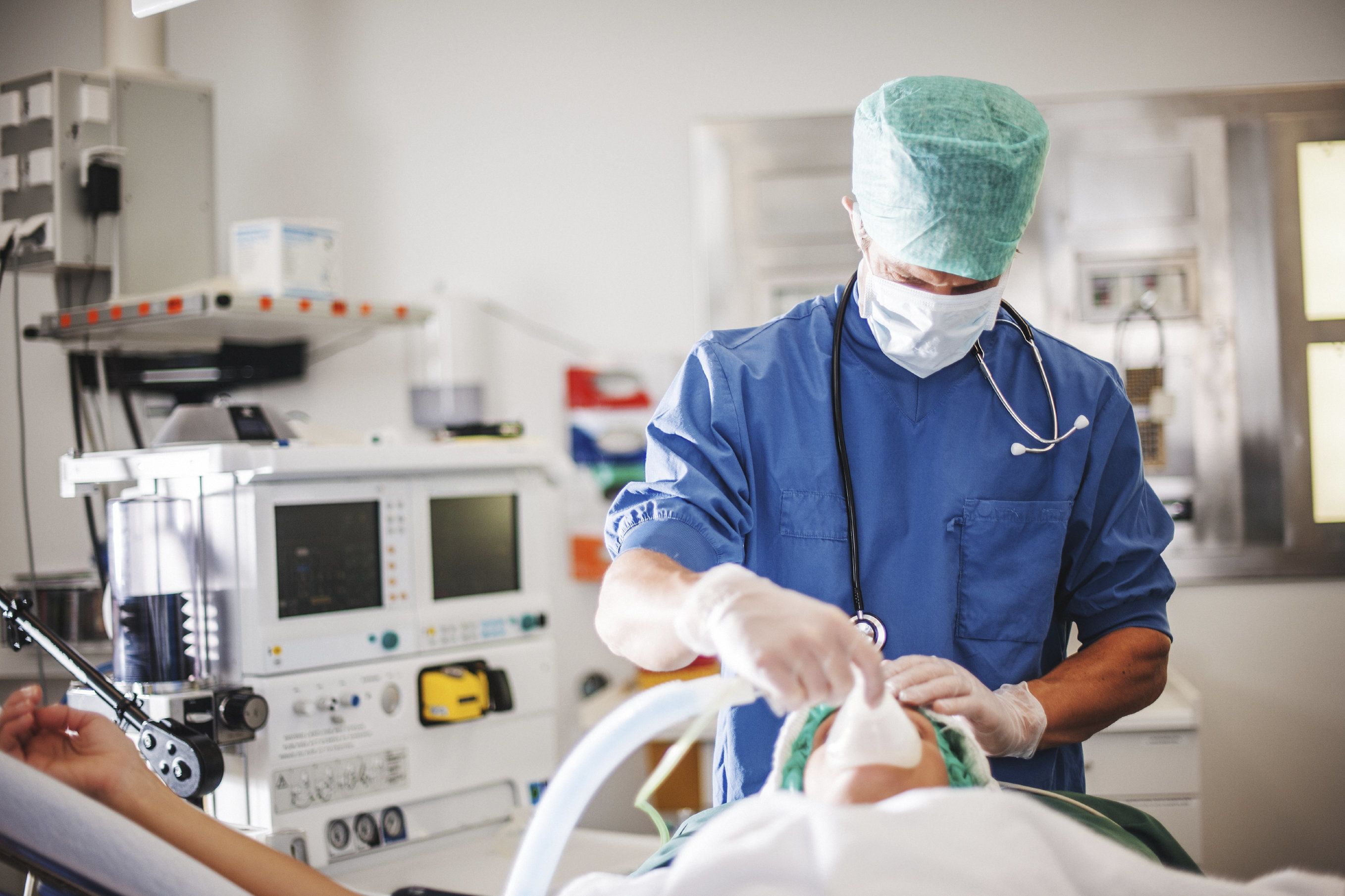 Types of Anesthesia
The strengths of medication used in medical treatments range from numbing pain in a particular body part to creating a medically induced unconsciousness. The type of anesthesia used can vary greatly depending on the type of procedure being performed. Simple, outpatient procedures may only require a local anesthetic, while lengthier and more invasive procedures may require general anesthesia. The most common types of anesthesia include:
Local Anesthesia:

This type of anesthesia numbs a small area of the body, such as a tooth and gums during a root canal procedure. It does not affect consciousness or memory.

Regional Anesthesia:

A regional anesthetic may be used to numb larger areas of the body, such as an entire limb. As with local anesthesia, it does not cause any unconsciousness, nor does it have an amnesic effect.

Dissociative Anesthesia:

Although this type of anesthesia does not result in unconsciousness, it does create a half-awake state. In addition to numbing pain, this may also have an amnesic effect, so patients have little memory of the procedure.

Spinal or Epidural Anesthesia:

This form of anesthesia, injected near the base of the spinal cord, numbs pain while allowing patients to remain fully alert.

General Anesthesia:

While under general anesthesia, patients not only experience no pain, but they are temporarily unconscious. As a result, patients have no memory of the procedure.
Anesthesia can be very safe if those administering it follow all safety protocols and properly monitor the patient during and after the procedure. However, some medical professionals are negligent in their duties and patients are the one to suffer.
Injuries Resulting from Anesthesia Errors
When a doctor, nurse, or anesthesiologist is negligent when administering anesthesia or monitoring a patient, serious, life-threatening injuries can occur. Brain injuries are one of the most common, as they can result from asphyxia, or lack of oxygen. Asphyxia can lead to an aneurysm, stroke, memory loss, and other serious complications.
These grave errors can also result in a patient suffering a heart attack or spinal cord injury. An injury to the spinal cord can cause permanent paralysis of large portions of the body. In severe cases, patients may go into a coma, which can result in death if appropriate actions are not taken promptly.
For more than 36 years, The Tawwater Law Firm has represented victims of medical malpractice and other forms of negligence.
Proving Liability
In medical malpractice cases, we rely on expert testimony from some of the top health care providers in the area. With their assistance, we can prove the anesthesiologist or other medical professional acted negligently, causing your injuries. In some cases, the hospital may also be liable. Whether the hospital can be held liable depends on whether the anesthesiologist was an employee or independent contractor. If, however, our experts determine an equipment malfunction was the culprit, the hospital may be found negligent in its equipment maintenance and thus held accountable.
The Tawwater Law Firm is on Your Side
For more than 36 years, The Tawwater Law Firm has represented victims of medical malpractice and other forms of negligence. If you were injured by a negligent anesthesiologist, contact us online or call (405) 607-1400 to schedule a consultation.