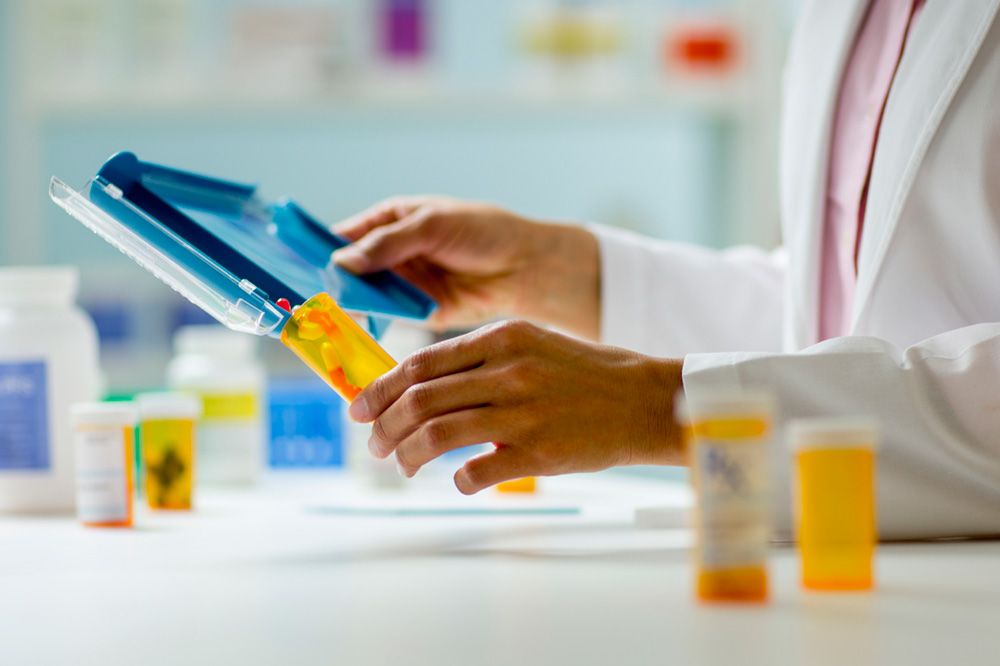 People rely on medical professionals to care for them when they are sick or injured. If a medical professional acts negligently, a patient's condition could get worse instead of better. Substandard medical care that results in patient harm may be cause for a medical malpractice claim.
It is not just doctors and nurses who can be found liable for medical malpractice. All medical professionals are expected to deliver care that meets the accepted standard, including pharmacists and pharmacy technicians. Medical malpractice lawyers at the Tawwater Law Firm, PLLC, work with pharmacy malpractice victims in the Oklahoma City, OK, area to pursue financial compensation for malpractice damages.
Types of Pharmacy Malpractice
Pharmaceutical medication can be a vital part of treatment, recovery, or long-term maintenance of certain illnesses and diseases. While the right medication can be lifesaving, medication errors can result in catastrophic complications for patients. Some of the most common types of pharmacy malpractice include:
Incorrect medication - Pills are labeled with numbers and made to look differently for easier identification, but as unbelievable as it may seem, patients are sometimes given the wrong medication. Incorrect medication errors may involve misreading the doctor's prescription, giving a medication with a similar name, or mixing up patients' prescriptions.
Failing to provide instructions - Medications only work the way they are meant to if they are taken exactly as directed. Without instructions patients don't know when to take medication, how much to take, or if there are any adverse interactions that they need to avoid. Pharmacists are responsible for providing these instructions. Failure to provide instructions, or including incorrect instructions are forms of pharmacy malpractice.
Wrong dosage - Sometimes medication errors don't stem from providing the wrong medication, but from providing the wrong dosage of medication. Wrong medication dosages are usually the result of packaging errors or miscalculation.
Neglecting to provide a consultation - Patients receiving new medication should attend a consultation with the pharmacist. The pharmacist should discuss the medication being provided, what it does, and how it should be used. Furthermore, pharmacists should check for potential interactions or allergies. Neglecting to provide a consultation/drug review can result in serious complications.
Pharmacy Malpractice Injuries
Using the wrong medication, administering the wrong dose, or using prescribed medication incorrectly can result in a patient's condition getting worse instead of better. Errors can lead to further injuries or illnesses, overdose, the need for hospitalization, or even death.
Additional Damages
In addition to injury or illness (and the pain and suffering that those conditions cause), pharmacy malpractice can result in an array of financial losses, including:
Cost of medical treatment (including hospitalizations)
Lost wages
Loss of wage earning potential
Funeral and burial expenses (in the event that errors result in the patient's death)
Proving Pharmacy Malpractice
Our medical malpractice attorneys gather evidence to prove pharmacy malpractice for our Oklahoma City clients. For a successful pharmacy malpractice claim we must demonstrate four key elements:
There was a duty of care established by a doctor-patient relationship.
The medical professional made an error or was neglectful.
The error or act of neglect resulted in care that fell short of the accepted standard, i.e., a similarly trained medical professional would have acted differently in the same situation.
The medication error resulted in further injuries or damages for the patient.
Contact Us
If you or a loved one has suffered physical and financial losses as the result of pharmacy malpractice, lawyers at the Tawwater Law Firm, PLLC, in Oklahoma City can help you maximize compensation for damages. To discuss your case with our legal team, send us a message online, or call (405) 607-1400 and schedule a consultation.
Related to This