Chain Reaction Car Accidents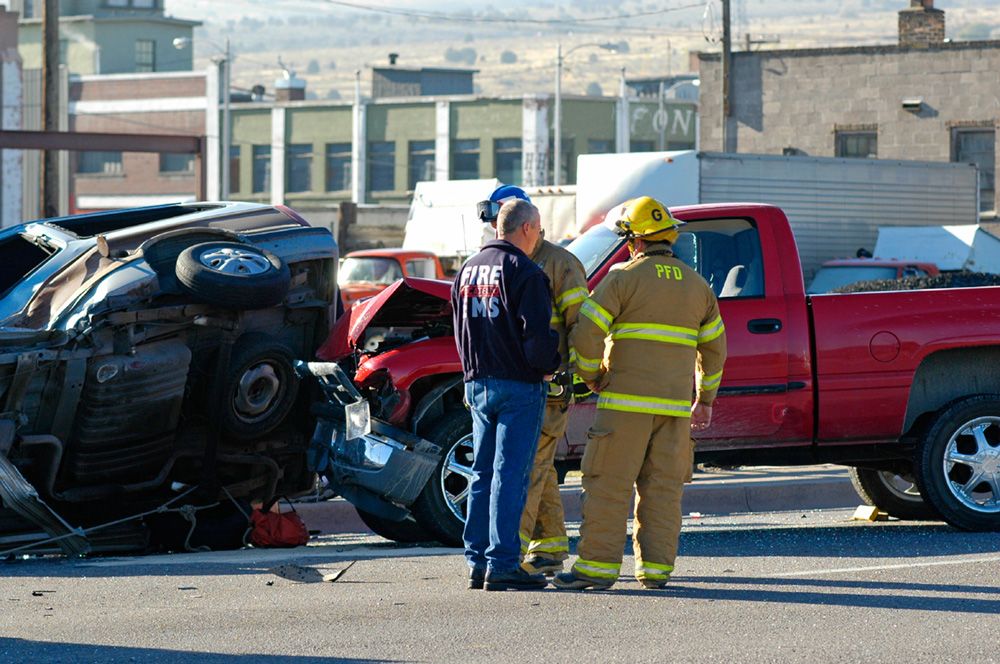 Millions of Americans are injured or killed in car accidents each year, and the country suffers billions of dollars in financial damages as a result of collisions. While any accident has the potential to cause physical, emotional, and financial losses, damages are greater when multiple vehicles are involved, as is the case in a chain reaction car accident.
Damages in a chain reaction car accident are usually extensive. It is vital to determine liability, so that responsible parties can be held accountable for losses. Here, car accident lawyers from The Tawwater Law Firm, PLLC, serving the Oklahoma City, OK, area, go over the process of establishing accident liability for a multi-car crash.
How Do Chain Reaction Car Accidents Occur?
Chain reaction car accidents involve three or more vehicles.
These types of accidents begin like any other: a driving error, vehicle malfunction, or some other complication causes one vehicle to collide into another. Rather than the damage of the accident stopping there, a chain reaction occurs when the force of the first impact causes the vehicle that is struck to collide into a third vehicle. The chain reaction can continue (so that the third vehicle strikes a fourth, and so on and so forth), until the momentum of the crash dissipates.
Chain Reaction Car Accident Damages
The cost of chain reaction car accidents are usually pretty significant. There are so many vehicles that suffer structural damage, and so many people that may be injured. Each person that is involved in the accident may suffer losses that include:
Cost of medical treatment
Expenses for anticipated continual care or rehabilitation
Lost wages
Loss of earning potential (if injuries are catastrophic)
Pain and suffering
Not every accident victim will suffer the same extent of accident damages. In a chain reaction car accident, the impact of the crash tends to weaken with each subsequent collision. Because of this, drivers who are struck further down the chain may suffer only minor injuries and/or damages. Drivers who are involved in the first or second part of a chain reaction car accident are likely to suffer more serious losses.
Establishing Liability
Establishing liability for a car accident is rarely easy. Few people want to admit that an accident was their fault. However, the more vehicles that are involved in a crash, the more difficult it becomes to determine who was at-fault. Each involved driver experiences just a portion of the accident, and each is likely to have their own version of what occurred.
To establish liability for a chain reaction car accident, our Oklahoma City lawyers work with accident recreationists and other experts in the field to gather the evidence that is necessary to determine what caused the crash and which person (or persons) should be held liable for damages.
Evidence in Chain Reaction Car Accidents
It is important to gather multiple types of evidence following a chain reaction car accident, so that we get a clear and complete picture of what happened before, during, and after the initial collision. Potential sources of evidence in a chain reaction car accident include:
Testimony from involved drivers and passengers
Witness testimony
Photos of accident damages
Photos of the accident scene
Debris, skid marks, or other pieces of evidence at the accident scene
Police reports
With this evidence, our lawyers are able to demonstrate who is liable for the crash.
Get In Touch
If you have suffered injuries and financial losses as the result of a chain reaction car accident, the lawyers at the Tawwater Law Firm can help you hold liable parties accountable for accident damages. To discuss the details of your crash and consider your best course of legal action, send us a message online, or call our office in Oklahoma City at (405) 607-1400.
Related to This