Catastrophic Personal Injury and Lifelong Disability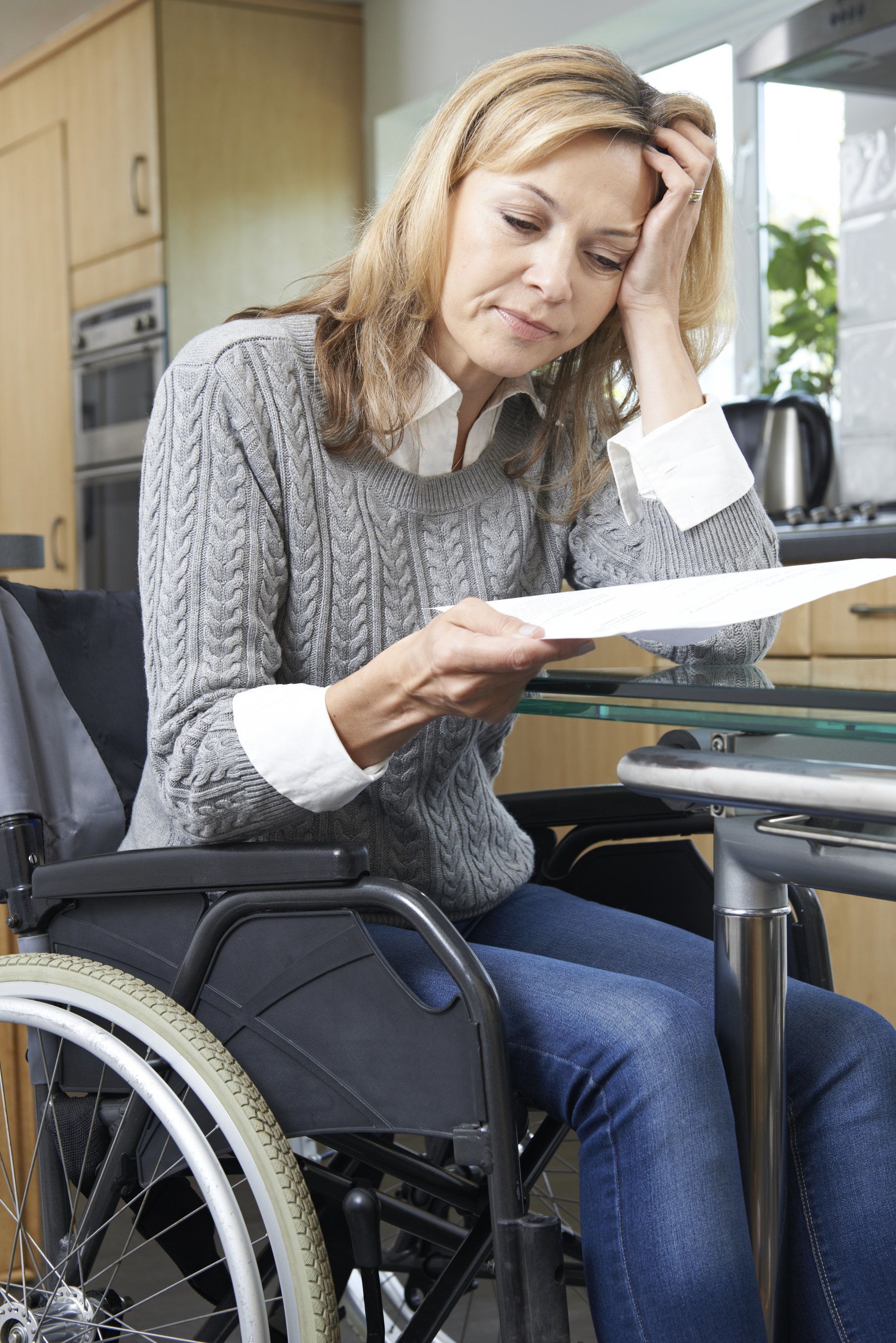 If you are the victim of a serious accident, such as a major car accident or a severe fall, the injuries sustained can affect the rest of your life. These kinds of injuries affect your livelihood, and they can also impact the lives of your loved ones. For these reasons, it's of the utmost importance that you seek legal help and hold negligent parties accountable for impacting negatively your life.
There are numerous kinds of injuries that can lead to lifelong disabilities. Let's cover some common issues and how our Oklahoma City personal injury attorneys can help.
Dealing with Nerve Damage and Partial Paralysis
Some accidents may result in nerve damage that affects various parts of your body. This could mean reduced sensation in the limbs and extremities, or serious problems that affect your use of your limbs and extremities. When these kinds of issues last a lifetime, it may require career changes and assistance accomplishing everyday tasks, such as taking notes, getting dressed, or typing.
Paraplegia and Quadriplegia
Paraplegia and quadriplegia are the most severe kinds of spinal cord injuries that can occur. Paraplegia refers to the loss of use of the lower extremities due to a spinal cord injury around the lower back or middle portion of the back. Quadriplegia refers to the loss of use of all extremities due to a spinal cord injury in the neck area.
Both paraplegia and quadriplegia are irreversible, and will keep the injury victim bound to a wheelchair for the rest of their lives. The day-to-day challenges that paraplegics face are even more difficult for quadriplegics, who will require constant assistance and medical monitoring given their inability to use their limbs.
The Loss of a Limb or Multiple Limbs
Some accidents result in the loss of a limb or the loss of multiple limbs. Whether it's an arm or a leg, the impact of this sort of injury will alter the course of a person's life. Even a very good prosthetic limb cannot work as a full substitute for the limb that was lost.
The Effects of Major Brain Injuries
When an accident results in major head trauma and a brain injury, the long-term effects can be both physical and psychological. People who've sustained traumatic brain injuries can potentially face issues with mood, memory, and speech/commiseration. Brain injuries of this nature can also affect motor skills, reflexes, and muscle control.
Legal Damages in Catastrophic Personal Injury Cases
In these kinds of injury cases, both compensatory damages and punitive damages are sought. Compensatory damages will cover the costs associated with medical care, physical therapy, property damage, lost wages, and so forth. The punitive damages will punish the negligent part for their actions, and seek to deter similar actions from happening in the future.
How Our Attorneys Can Help You
Major injury cases such as those discussed above can be emotionally draining. The laws for injury victims can be opaque to those not versed in the proper statutes. By working with skilled attorneys, you will receive the counsel you need to navigate this difficult territory. Your lawyers will handle the difficult legal matters, allowing you to focus on recovery, rehabilitation, and the challenges ahead for you and your family.
Learn More About Personal Injury Law
For more information about your legal options following a serious injury that results in lifelong disability, be sure to contact our team of personal injury lawyers today. Our team of attorneys will help you address the various legal concerns you will face.
Related to This