Broken Bones Can Be Grounds for a Personal Injury Lawsuit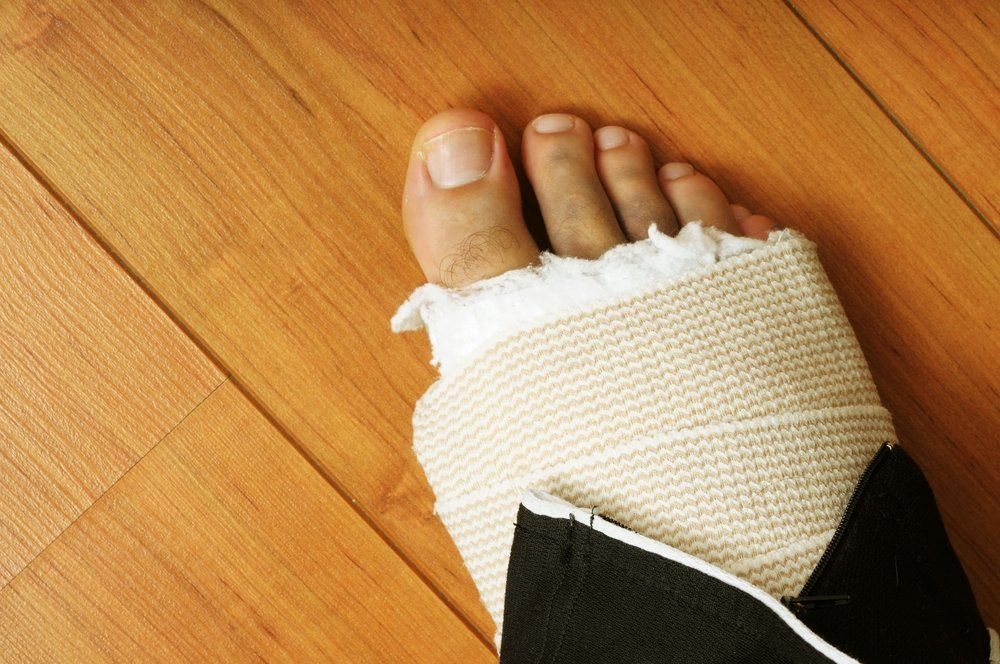 Here at the Tawwater Law Firm, we believe in helping the people of Oklahoma City in their search for justice. When handling lawsuits fo catastrophic injuries and serious accidents, we will fight diligently for you every step of the way.
Following major accidents, it's common for people to suffer from broken bones. Let's consider the ways that bone fractures can occur and how they can impact your life and livelihood.
Types of Fractures
There are different ways to classify broken bones and fractures. They are as follows:
Greenstick Fractures – This is an incomplete kind of fracture in which a person's bone is bent rather than broken. This tend to occur in children rather than adults.

Stress Fractures – This is a hairline crack along the bone structure.

Stable Fractures – This type of fracture is when the broken ends of the bone still line up properly, relatively speaking.

Transverse Fractures – These kinds of fractures are horizontal; they are at a right angle to the axis of the bone.

Oblique Fractures – These kinds of fractures are curved or sloped rather than straight.

Buckled Fractures – Also referred to as an impacted fracture, these occur when the ends of the bone are pressed violently against one another.

Comminuted Fractures – These fractures refer to cases in which a bone is broken in several places.

Compound Fractures – Perhaps the most gruesome of bone fractures, compound fractures involve the broken bone being visible through the skin and breaking the skin in the process.
Potential Causes of Bone Fractures
There are generally three mechanisms for bones to break.
Traumatic fractures are the result of physical trauma causing the bone to break. An example of this is a broken bone sustained in an auto accident.
Pathologic fractures are the result of a medical condition that leads to weakening bones. An example of this is weaker bones due to osteoporosis.
Periprosthetic fractures refers to bone fractures at the point of weakness near some sort of implant or artificial joint. An example of this is a fracture caused by an artificial hip.
Treating Bone Fractures
To treat a bone fracture, doctors will have to consider the nature of the injury and how it can best be addressed. In broad terms, doctors attempt to restore the original position of the bone and then
Immobilization is the most common option for many kinds of bone fractures. Using a plaster cast or other materials, the bone is held in position and allowed to heal. Sometimes surgical screws or plates are necessary in order to promote healing.
Even though you may have your bone fracture treated, that does not mean you will not face issues with the injury later in life. It's possible for the bone to be injured again, or for the injury to impair or impede mobility. This is particularly true of injuries to the vertebrae, the hipbone, and anywhere near a joint. In such cases, you may face physical limitations that would not have otherwise been present, and these can affect your personal life and professional life.
Holding Negligent Parties Accountable
If your bone fracture was the result of a negligent person or party, it's of the utmost importance that the negligent party be held accountable for their actions. Our lawyers will help you seek compensatory damages and punitive damages to cover medical expenses, lost wages, and other matters related to the injury.
Speak with Our Team of Personal Injury Lawyers
For more information about your legal rights and options following a serious accident, be sure to contact our personal injury law firm today. The legal team at Tawwater Law Firm is here to help you with your case.
Related to This