TRUST THE EXPERIENCE OF AN SUV ROLLOVER LAWYER
Sports utility vehicles (SUVs) are more prone to rollovers than other types of vehicles due to their weight and high center of gravity. A SUV rollover can present a very serious danger to the driver and passengers, as well as other motorists on the road. In fact, recent statistics provided by the National Highway Traffic Safety Administration (NHTSA) report that nearly one-third of all highway fatalities occur during rollover accidents. Victims of SUV rollover accidents and their families can turn to the Tawwater Law Firm, PLLC for legal assistance during this difficult time. With a proven track record of providing exceptional legal services, an SUV rollover lawyer at our Oklahoma City firm can help you arrive at the verdict and compensation you need and deserve. We can assess your case and determine whether you have grounds for legal action during a free consultation. Contact us today to schedule an appointment.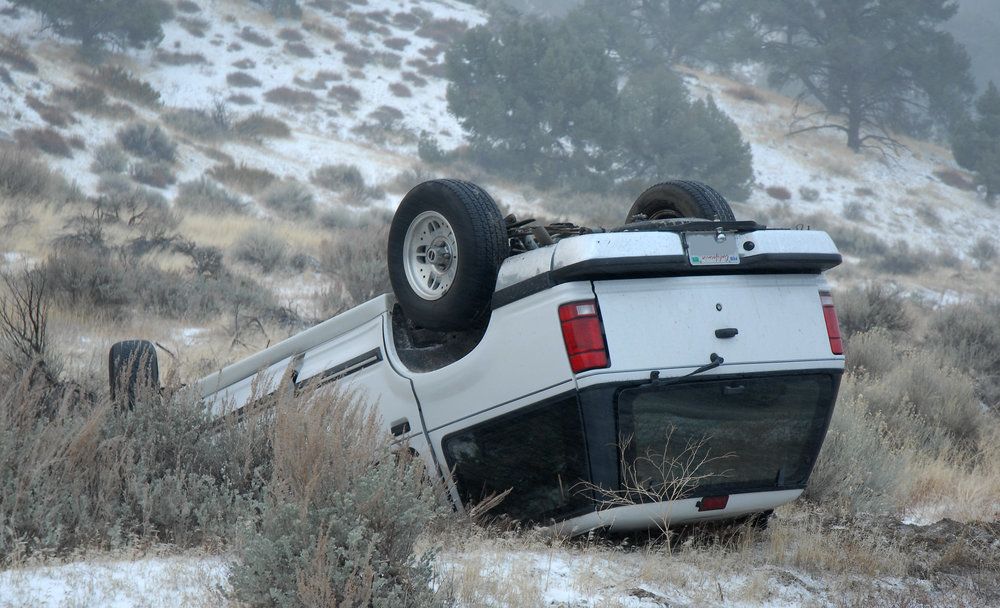 Factors Involved in SUV Rollover Accidents
Compared to other motor vehicles, most SUVs are constructed with a heavier weight load, higher center of gravity, and narrower track width. These factors make SUVs especially susceptible to rollovers. An SUV is at particular risk when a driver makes a sharp correction and pulls the steering wheel suddenly in one direction or another to avoid an accident or obstacle in the road. During a rollover, passengers may face an increased risk of catastrophic injury or wrongful death if the vehicle lacks the structural strength to prevent roof collapse.
In addition to poor roof construction, other factors have been proven to contribute to serious injury and death during SUV rollovers. For example, tire tread separations have occurred on some Firestone® tires when they were used with certain Ford Explorer models. When the tires blew out, drivers could lose control of their vehicle and the SUV could roll over. In another case, SUVs were found to have defective door latches that did not keep the door shut during a rollover, causing passengers to be ejected from the vehicles. Finally, other vehicles were shown to lack the laminated safety glass that also reduced the risk of passenger ejection during a rollover incident.
Defending Your Rights
The attorneys at the Tawwater Law Firm, PLLC can review your case to determine your next legal steps. If we decide that you have sufficient grounds to file a legal claim, you can rest assured that your case is in expert hands. In building your case, we may call upon national authorities to testify in support of your case, or collaborate with life-care specialists to determine the extent of your injuries. We will work tirelessly to secure the restitution you need to heal, and we will not receive an attorney's fee unless we recover compensation on your behalf.
Contact Us Today to Schedule Your Consultation
An SUV rollover can be a devastating and life-changing event. Your SUV rollover may be the fault of a manufacturer, and you may benefit from a product liability claim. To learn more, contact the Tawwater Law Firm, PLLC today and schedule your free consultation.