REPRESENTING YOU IN A BUS ACCIDENT LAWSUIT
A bus, or motorcoach, can be a convenient means of travel around town or cross country, and a good way to transport groups of children to and from school. Overall, bus travel is relatively safe; there are not many bus accidents in comparison to other transportation vehicles. But buses do not contain many passenger safety features found in other vehicles, and they carry large groups of passengers, so when a bus is involved in a crash, there is a likelihood of numerous injuries. A car involved in an accident with a large bus is also likely to sustain a great deal of damage and passenger injuries.
The personal injury attorneys at Tawwater Law Firm, PLLC are experienced in assisting victims of bus and other vehicular accidents, and can help you attain the compensation you deserve for any losses. To learn more about how we can help you file a successful bus accident lawsuit, contact Tawwater Law Firm, PLLC in Oklahoma City today.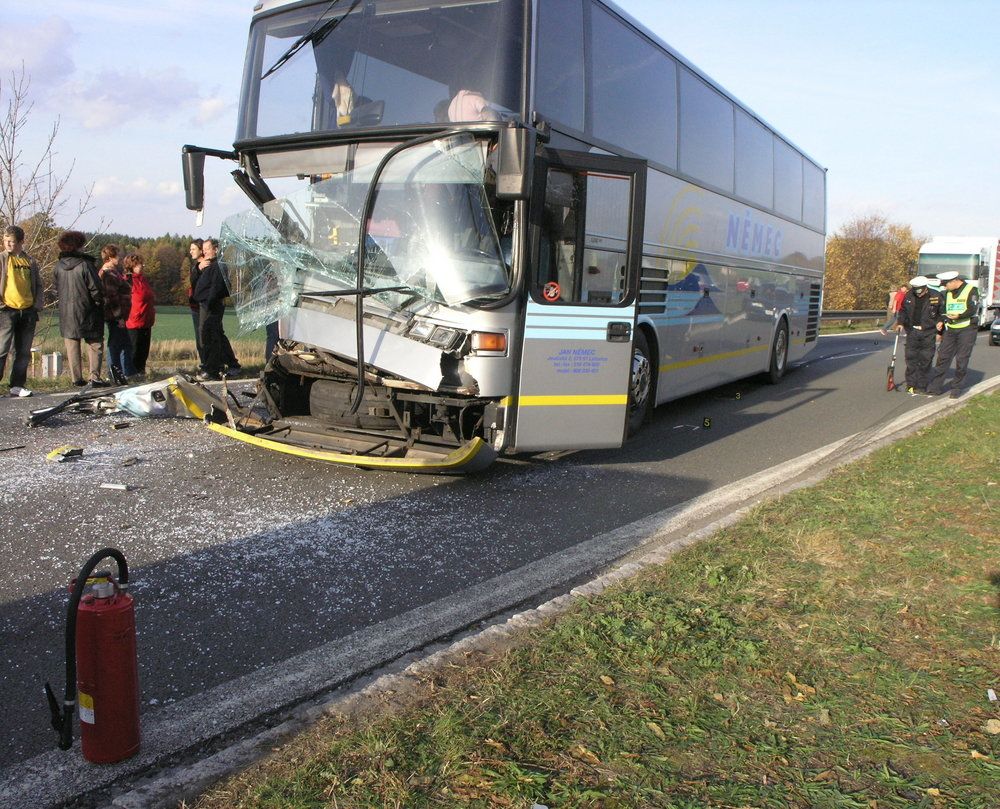 Bus Passenger Injuries
In the case of an accident, bus passengers have little or no protection. With no seat belts or airbags, they may be thrown violently into the seat in front of them, or expelled from the vehicle. Only a handful of states have laws mandating seat belts on school buses, and Oklahoma is not among them. City buses and private motor coaches do not typically have seat belts or similar safety measures either. As of November 2013, the National Highway Traffic Safety Administration issued a ruling requiring all new motor coaches and large buses to include lap and shoulder seat belts, but this will not impact vehicles already in use.
There are no safety standards in place regarding the strength of the roof or windows in case of a rollover accident, or regarding lighting to make it easier for passengers to find exits. With each bus carrying many passengers, there is risk of multiple injuries and deaths in any crash. The occupants of a small vehicle involved in a crash with a multi-ton bus are also at risk for serious injury or death.
Causes of Bus Accidents
Bus driver error is the primary cause of accidents involving buses. The driver may fail to yield during a turn at an intersection, or fail to signal before pulling away from the curb after a stop. He or she may be traveling at an unsafe speed for current weather conditions and veer off the road. Or, a driver may swerve to avoid a pedestrian or car in the bus lane. With their size and limited visibility directly behind, buses can also be involved in a backover accident, backing into a pedestrian. Equipment failure or improper maintenance can also cause a bus accident.
Compensation for Injuries
If you or a loved one is injured in a bus accident, or if your family has suffered a wrongful death due to the negligence of a bus driver or manufacturer, you deserve to receive full compensation under Oklahoma civil law. Tawwater Law Firm, PLLC has attained multi-million dollar settlements and jury awards for clients, including compensation for medical expenses, loss of wages and future earnings, and pain and suffering. Tawwater treats each client as if they were the only client, and works hard to achieve the best result possible. Because of our many successes, we routinely receive referrals from other attorneys for personal injury and medical malpractice cases.